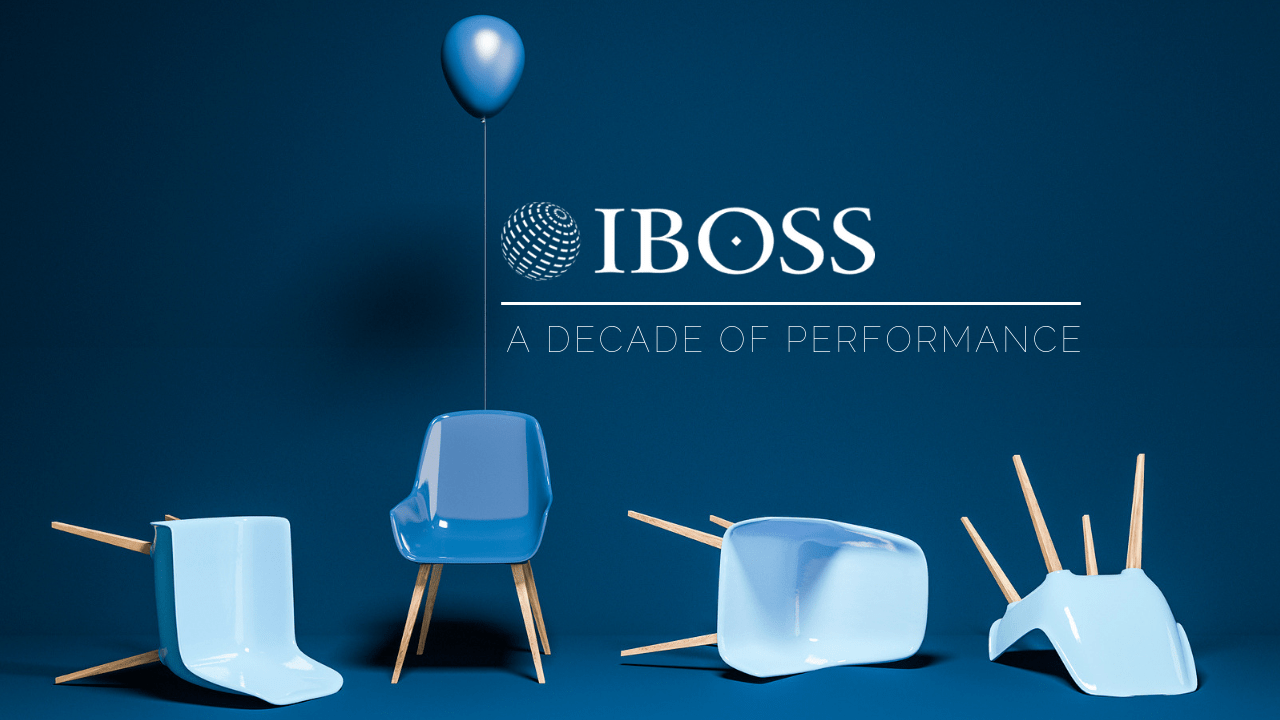 If you haven't heard already, this November we hit double digits.
Over the last decade, the world has changed a lot. Barack Obama was elected in the same month IBOSS was established. Already, Donald Trump has been in the Oval Office for two years. We've witnessed a global financial crisis, a subsequent bull market, and Brexit has dominated the headlines for longer than we care to mention. But, throughout everything, our performance goals have remained the same; to outperform benchmarks, with less risk and with lower drawdowns.
Starting with the Portfolio Management Service (PMS) in 2008, we've expanded our investment proposition to include our OEIC in 2016 and, very recently, our discretionary Managed Portfolio Service (MPS). Everyone should be able to take advantage of truly diversified portfolios and our proposition facilitates that.
We currently administer over £1.2 billion of assets for more than 200 advisers and planners and several thousand clients. As our proposition and funds under influence have grown, so too has our team. With additions to the business development and investment teams, we ensure the same high standards we have become famous for remain. And, with over 300 manager meetings a year, we're certainly kept busy.
The IBOSS ethos has remained the same since day one. We always have the needs of advisers, planners and clients at the forefront of our mind. Remember, we are born from an advisory practice where we created one of the first Centralised Investment Propositions; we understand the challenges and opportunities you are faced with daily.
So, what does our performance look like over ten years? A picture speaks a thousand words. We have consistently, across all PMS portfolios, significantly exceeded benchmarks:
Implementing the same risk-conscious approach to investing across our whole range of portfolios has demonstrated consistent client outcomes across risk ratings. Namely strong risk adjusted returns irrespective of the IBOSS portfolio selected.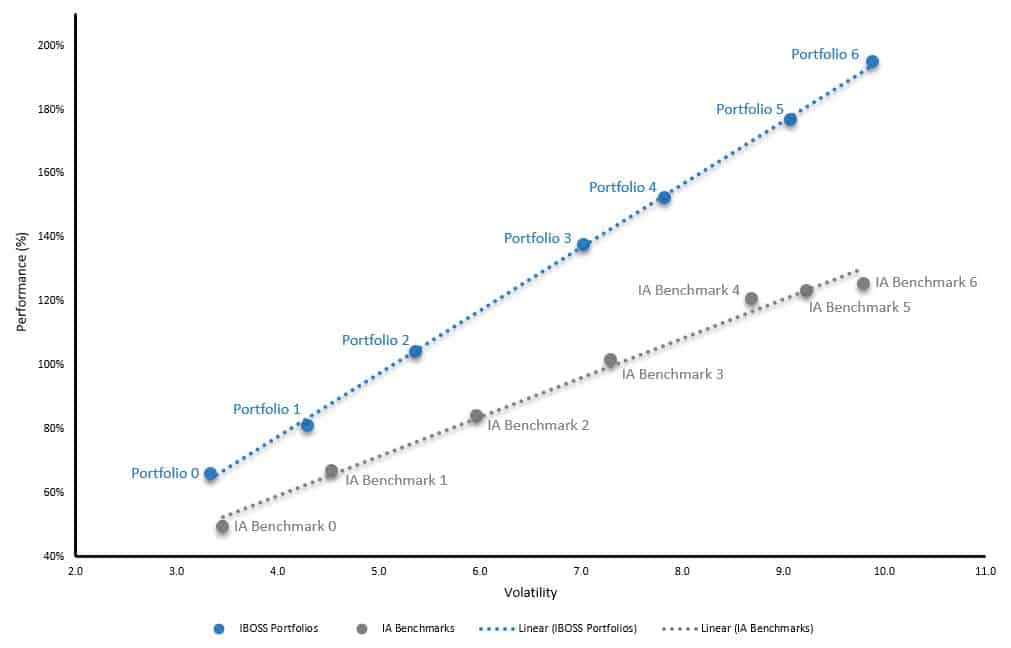 What does the future hold?
Well, we certainly know the next decade will look very different to the last one. But, it's business as usual for IBOSS. We'll continue to grow, supporting advisers and planners to fulfil their clients' needs and build sustainable businesses. Whilst constantly reviewing and improving our client experience, we will be maintaining the renowned IBOSS investment philosophy of:
A commitment to holding no more than 4% in any single fund
A fixed strategic asset allocation with tactical overlay
Completely independent fund selection
A robust quantitative and qualitative process
An emphasis on consistency of returns relative to benchmark
A desire to avoid restrictions, which may hamper investment performance
Here's to the next ten years.