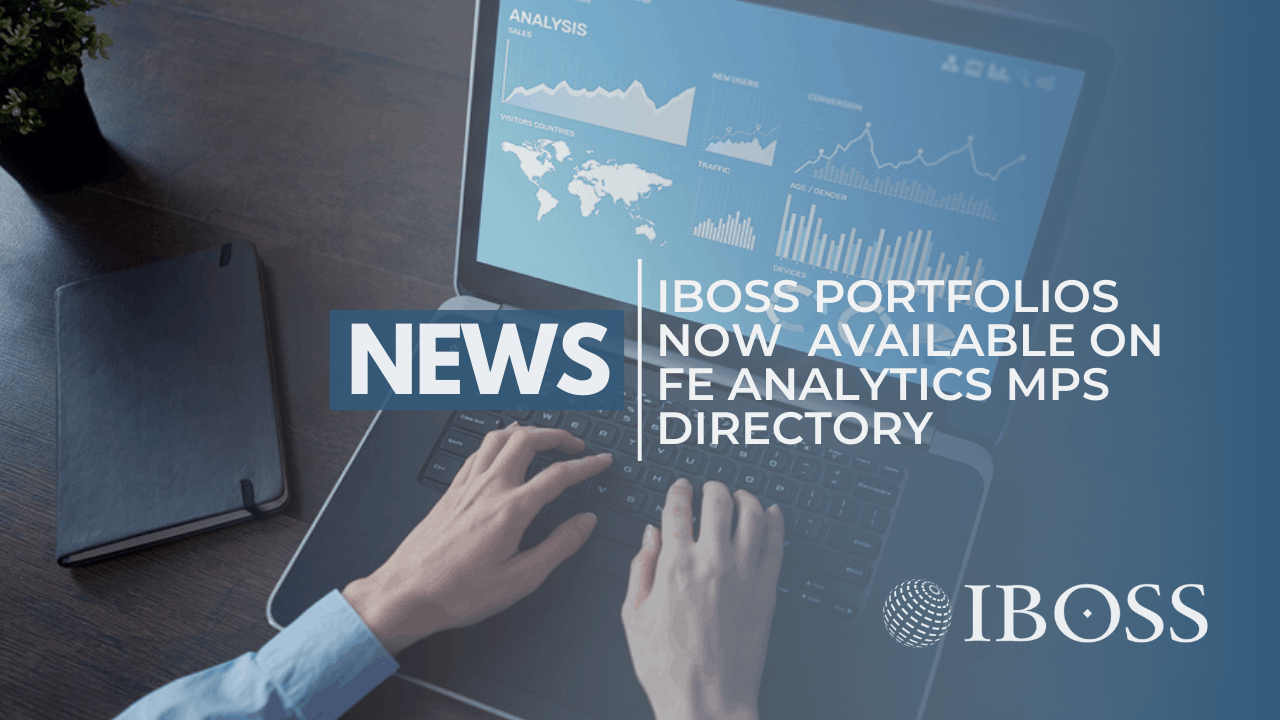 We are delighted to announce that our active MPS Portfolios are now available on the FE Analytics MPS Directory (FE Transmission). Subscribers can now incorporate the IBOSS actively managed portfolios into their research and reporting within FE Analytics.
FE Transmission was launched in 2015 in response to adviser calls for a tool that supports their due diligence process and drives transparency into the model portfolio assessment process. The service gives advisers the capability to research and analyse multiple providers' portfolios using FE Analytics performance tables, charts, factsheets, FE Risk Scores and holdings-based analysis.
IBOSS join over 40 other top UK providers including Quilter Cheviot, Brewin Dolphin, 7IM, Brooks Macdonald and others in a bid to improve portfolio transparency.
When it comes to discussing our performance, we are very honest and transparent, and we encourage advisers and planners to carry out their own research on our portfolios; making them available via FE's MPS Directory allows advisory firms to gather any data they require.
If you would like to request access to view our portfolios on FE Analytics, please follow the simple steps below;
Log in using your FE Analytics login details
Click menu in the top right
Under the Product & Services title select >MPS Directory
Select 'Directory' under 'Options' on the left-hand side
Scroll down and select IBOSS under 'Available Model Providers'
Finally, click the blue box 'Activate Me' in the bottom right under the IBOSS information
If you have any queries regarding the information above or would like to discuss our MPS portfolios in more detail, please do not hesitate to contact a member of the IBOSS BDM team;
Kevin Morrison: 07891 814345 / kevin@ibossltd.co.uk
Tracey Atkin: 07719 327524 / tracey@ibossltd.co.uk
Carl Rowbury: 07885 621226 / carl@ibossltd.co.uk
Tanya Legge – 07902 307 277 / tanya@ibossltd.co.uk