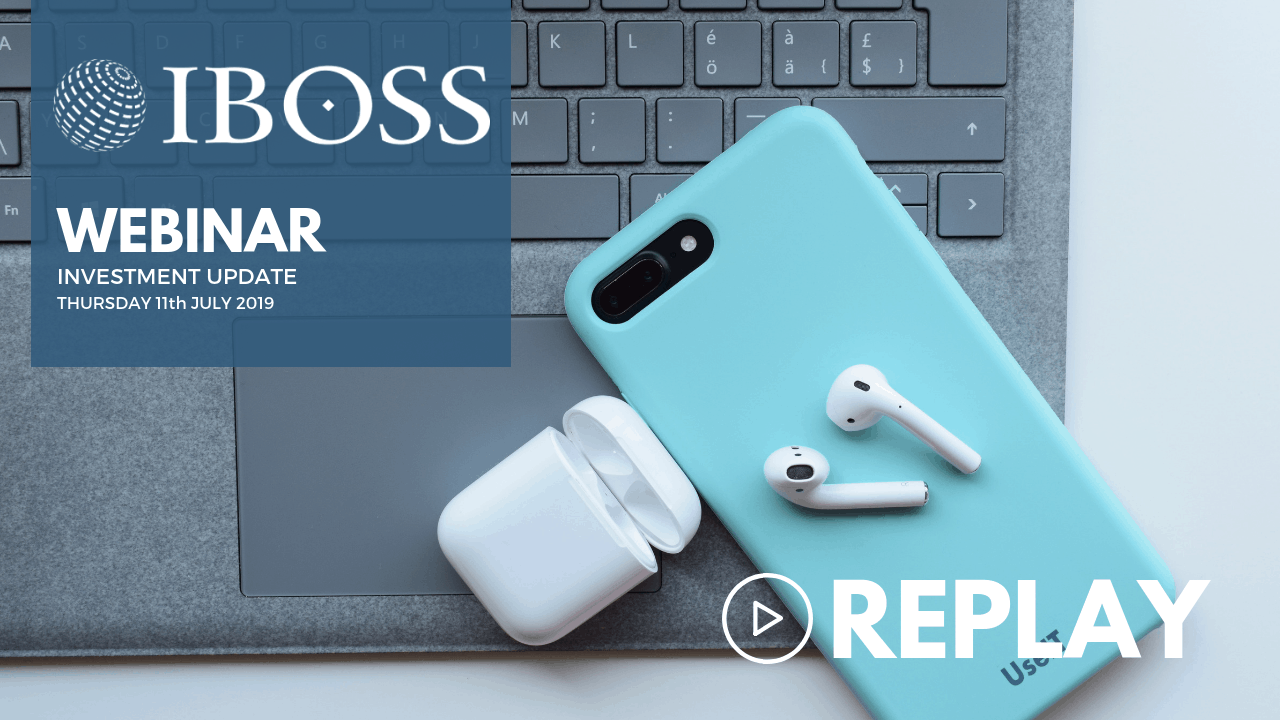 In our third webinar of 2019 our Investment Director, Chris Metcalfe, provided an up to date run through of the performance of our three investment solutions, the OEIC Fund Range, the PMS model portfolios and the discretionary MPS.
The first half of 2019 has seen increased volatility in the markets and the turbulence which began in Q4 2018 looks set to continue for the rest of year and into 2020, so how are we positioning in this new world?
We also looked at how political events are likely to influence the markets in the second half of the year, with some epic clashes of ideology currently ongoing, whether it be the America V's China trade war or the Trump V's Powell battle over central bank independence.
So for our views and insights, catch up on the replay of our Q3 2019 webinar now.
The webinar lasts approximately 30 minutes and is for professional financial advisers and planners only.