Jack Roberts IMC
Investment Analyst Support
Jack joined the team in August 2019, beginning life at IBOSS within the Operations Team before transitioning over to his current role.
He now supports the Investment Team where necessary and his core responsibilities include portfolio performance reporting, as well as fund and competitor comparison analysis.
Jack has completed his IMC qualification.
Jack graduated from Portsmouth University with a degree in Applied Geosciences and a Master's degree in Crisis Management. Before joining IBOSS, he started his career working as a Data Analyst for a firm specialising in the evaluation of portfolio investment risk, return and attribution analysis.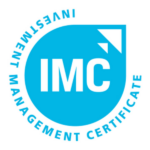 Preferred office brew: Protein shake
Favourite weekend drink: John Smith's
Email: jack@ibossltd.co.uk