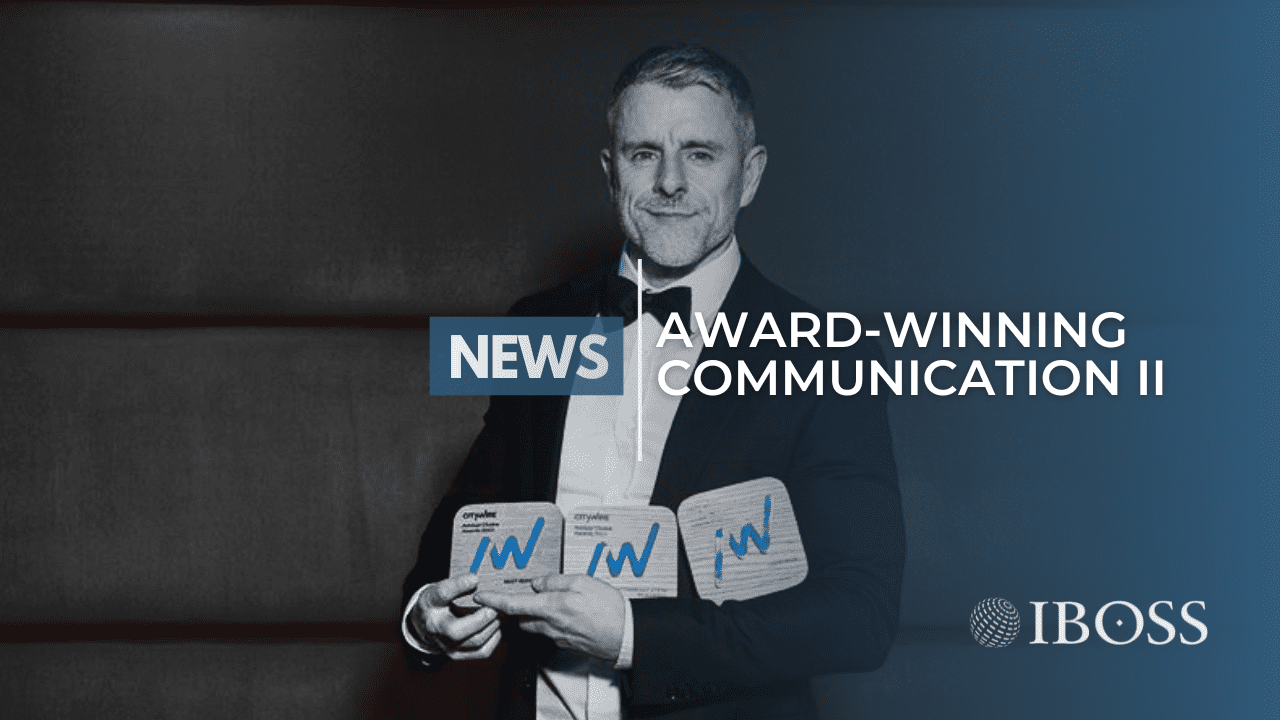 We are delighted to announce that IBOSS have won both 'Best Reporting' & 'Best Communication in a Crisis' at Citywire's Adviser Choice Awards 2023 for the second consecutive year.
In addition, we have also been crowned Best DFM in 'The North' within the regional categories.
The annual Adviser Choice Awards give IFAs the chance to score the discretionary fund managers they work with across a range of factors.
IBOSS were also shortlisted for three other awards, making the top five DFM providers in the 'Best Value for Money' and 'Most Useful Digital Interface' categories, as well as the 'East & South East' regional award.
Our Head of Business Development, Kevin Morrison, attended the ceremony held at the Westminster Park Plaza hotel earlier this month. (pictured to the right) 
Providing excellent communication to advisers and their clients is something we have always been focused on, so we are very proud to have been recognised for this, even in the most challenging of market conditions over recent times.
We offer direct access to our investment team who work extremely hard to ensure our adviser partners are kept up to date on all the latest market movements and have all the necessary information to assist with client queries. Even the smallest of market drawdowns can worry some clients, so we are always proactive in providing advisers with the necessary materials and information they need to reassure them.
By offering market updates in written format, webinars, podcasts and video updates, we are able to communicate to the widest adviser and planner audience in a media that suits a variety of individual preferences.
Thank you
Thank you to all the advisers and planners who took the time to vote for us, we are extremely grateful, and we look forward to continuing to bring you our award-winning communications in the future.