We are delighted to have won both 'Best Reporting' & 'Best Communication in a Crisis' at Citywire's Adviser Choice Awards 2022.
Providing good communication to advisers and clients is something we have always been focused on, so we are very proud to have been recognised for this, even in the most challenging of times.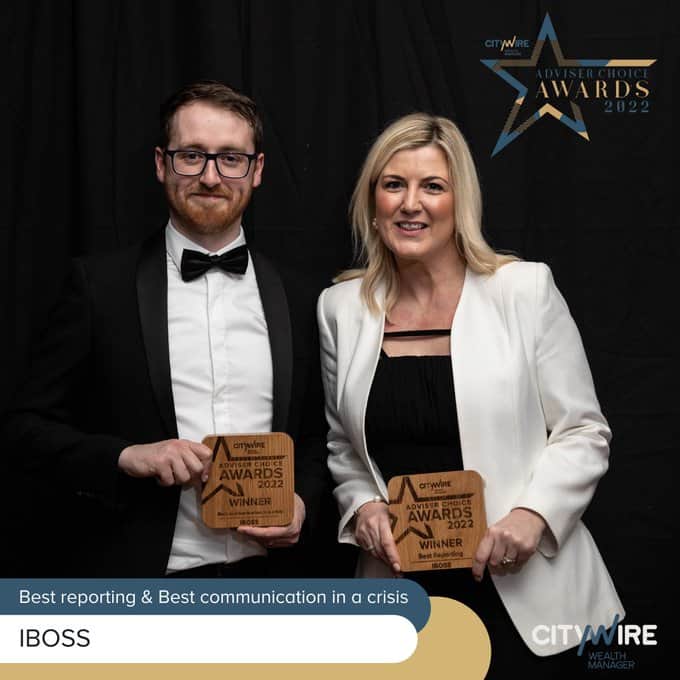 Best Reporting
Our white labelled client communication service is a vital part of our proposition and can be included with any of our solutions at no additional cost.
We believe that most clients like regular communication from their adviser. With fast-changing market conditions, clients value updates that provide reassurance regarding their investments. We strive to ensure our client-facing material is jargon-free, making it easy for clients to engage with, whilst creating a level of client involvement that makes them feel part of their investment journey.
End clients receive a market summary and an update of fund changes to their portfolios quarterly, via email, and advisers receive monthly performance and market updates.
Read more about our white labelled client communication service here.
Best Communication in a Crisis
In March 2020, even before the first lockdown began, we increased our online webinars from quarterly to monthly, and then twice a month during the first few months of the pandemic. Along with frequently written market updates, we worked extremely hard to ensure our adviser partners were kept up to date on the markets and had all the necessary information to assist with an abundance of client queries.
Similarly, with the more recent events in Ukraine, we have provided various types of updates to address the market climate. Even the smallest of market drawdowns can seem like a crisis to some clients, so we are always proactive in providing advisers with the necessary materials and information they need to reassure them.
Along with our webinars, podcasts and video updates, we also have daily views and market opinions from our Investment Director, Chris Metcalfe, via Twitter, enabling us to communicate to the widest adviser and planner audience in a medium that suits everyone.
Thank you
Thank you to all the advisers and planners who took the time to vote for us, we are extremely grateful, and we look forward to continue bringing you our award winning communications in the future.