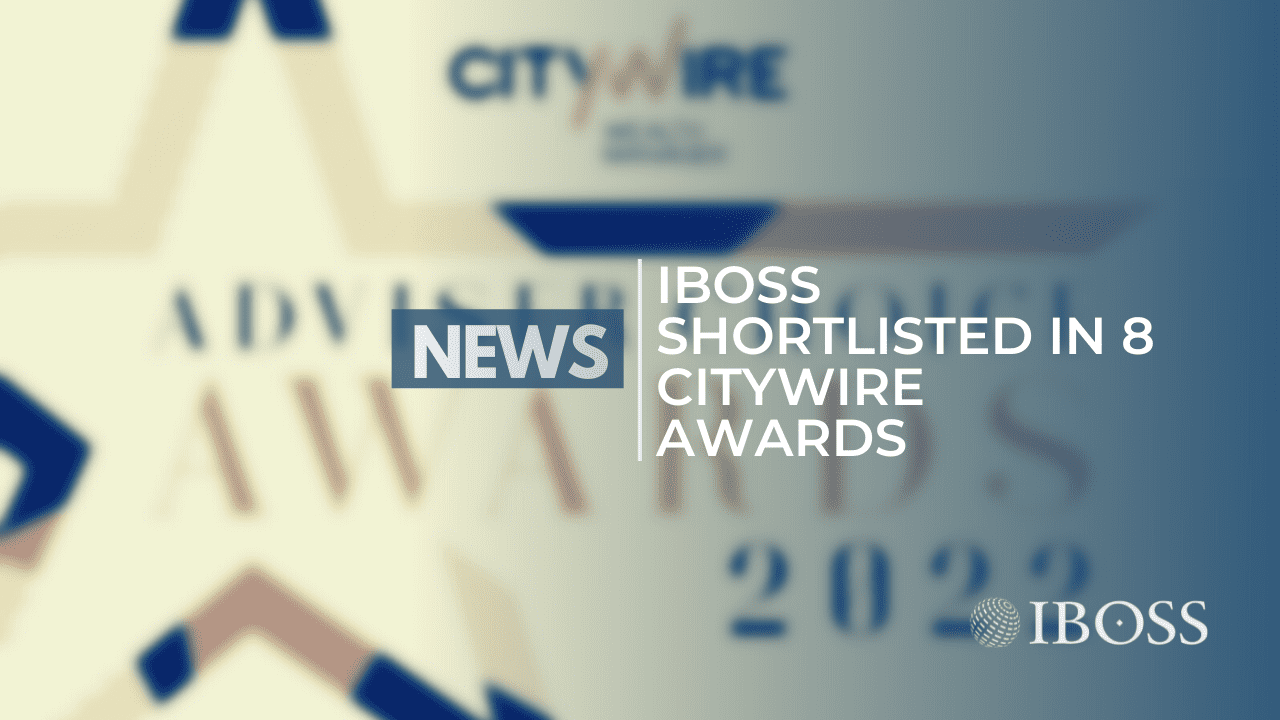 We are excited to announce that IBOSS have been shortlisted in 8 out of the 12 categories in the Citywire Adviser Choice Awards 2022.
The audience, of professional financial advisers and planners, scored discretionary fund managers they work with across 10 different criteria to recognise who is leading the way in providing a stellar client experience.
More than 700 people took part to produce this year's shortlists, which are made up by the top 5 discretionary providers in 6 regional awards and 6 category awards.
The awards for each of the 6 regions were calculated based on the highest combined average score across all the factors and the highest average scores were also used to reach the shortlists in the 6 category awards. Eligible firms needed to reach a minimum threshold of scores to make a shortlist.
Regional
Since inception, IBOSS has been based in the spa town of Harrogate, North Yorkshire.
This would make us an obvious choice to be shortlisted for 'The North', however, we offer our investment solutions to advisers and planners nationally around the UK, with existing mutual partners spread far and wide, from London, Southampton and Wimborne, to Liverpool, Aberdeen and Belfast.
Therefore, we are proud to also be shortlisted in both the 'East & South East' and 'South West & Wales' regional awards.
Value for Money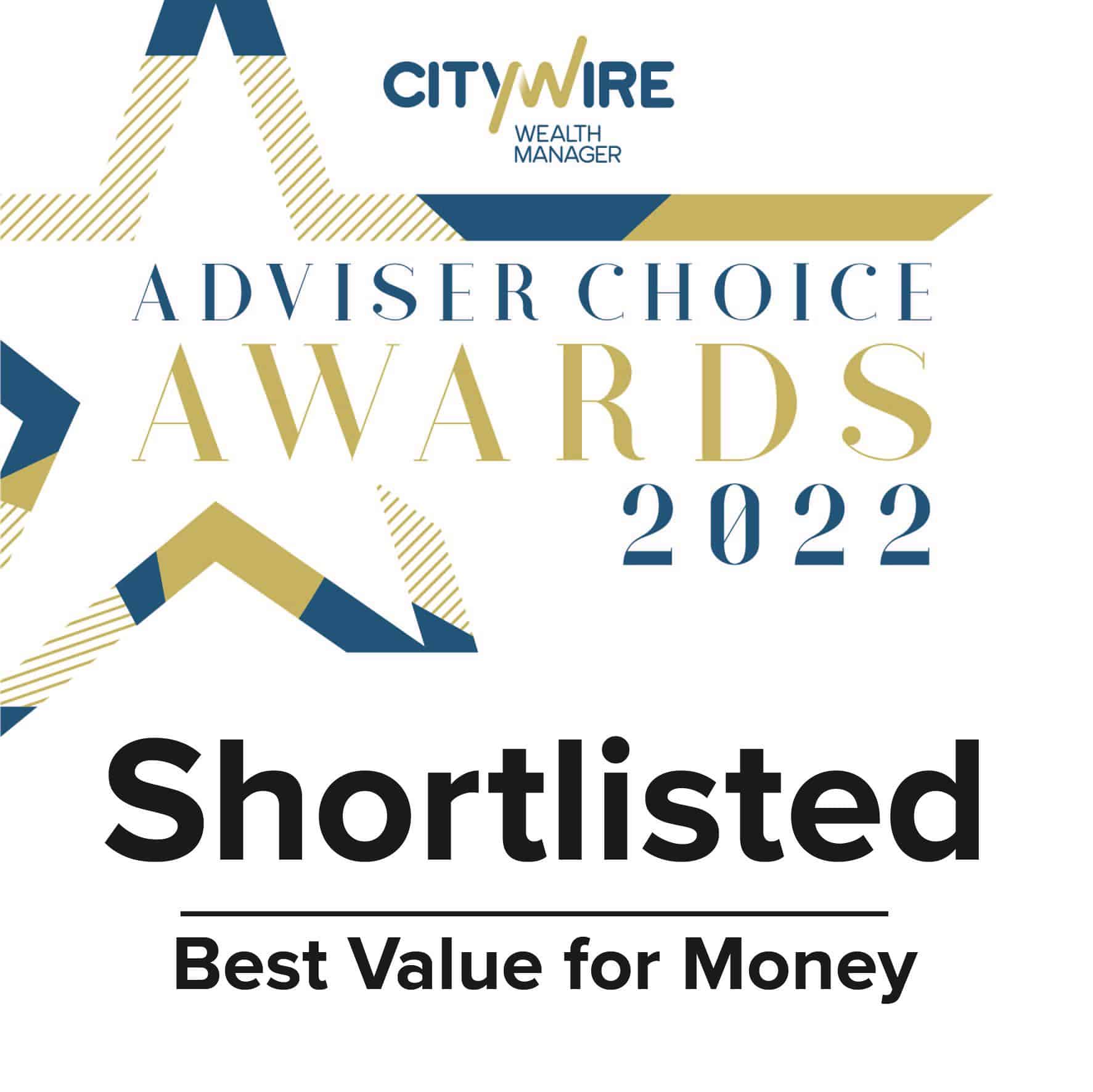 We are well aware that advisers are constantly under pressure to justify fees and demonstrate added value. Both factors are crucial if an adviser is looking to either attract new clients or retain their existing ones.
Recent research shows the average DFM fee is 0.36% (source: Adviser Home) and with our average fee equalling 0.2% for our Core MPS range, we believe we are offering a very competitive cost within the discretionary marketplace.
As reflected in our 5 Diamond Defaqto rating, our service offers much more than just a reasonable cost, which is why we have been shortlisted in the 'Best Value for Money' category. With all of our DFM ranges we offer direct access to our Investment Team, compliance aid and a quarterly white labelled client communication service at no additional charge.
This popular feature has also helped us to be shortlisted in the 'Best Reporting' and 'Most useful digital interface' categories below.
Communication
We believe that most clients like regular communication from their adviser. With fast-changing market conditions, clients value updates that provide reassurance regarding their investments. We strive to ensure our client-facing material is jargon-free, making it easy for clients to engage with, whilst creating a level of client involvement that makes them feel part of their investment journey.
End clients receive a market summary and an update of fund changes to their portfolios quarterly, via email, and advisers receive monthly performance and market updates.
The adviser communications are also available via our newly launched website, which is user friendly and easy to navigate. Along with our webinars, podcasts and video updates, we also have daily views and market opinions from our Investment Director, Chris Metcalfe, via Twitter.
All the above has contributed towards our shortlisting in the 'Best Reporting' and 'Most useful digital interface' categories.
Providing good communication is something we have always been focused on, so in addition to our reporting nomination, we are very proud to be shortlisted in the 'Best communication in a crisis' award. This shows we have succeeded in our aim, even in the most challenging of situations.
In March 2020, even before the first lockdown began, we increased our online webinars from quarterly to monthly, and then twice a month during the first few months of the pandemic. Along with frequently written market updates, we worked extremely hard to ensure our adviser partners were kept up to date on the markets and had all the necessary information to assist with an abundance of client queries.
Sustainable Investing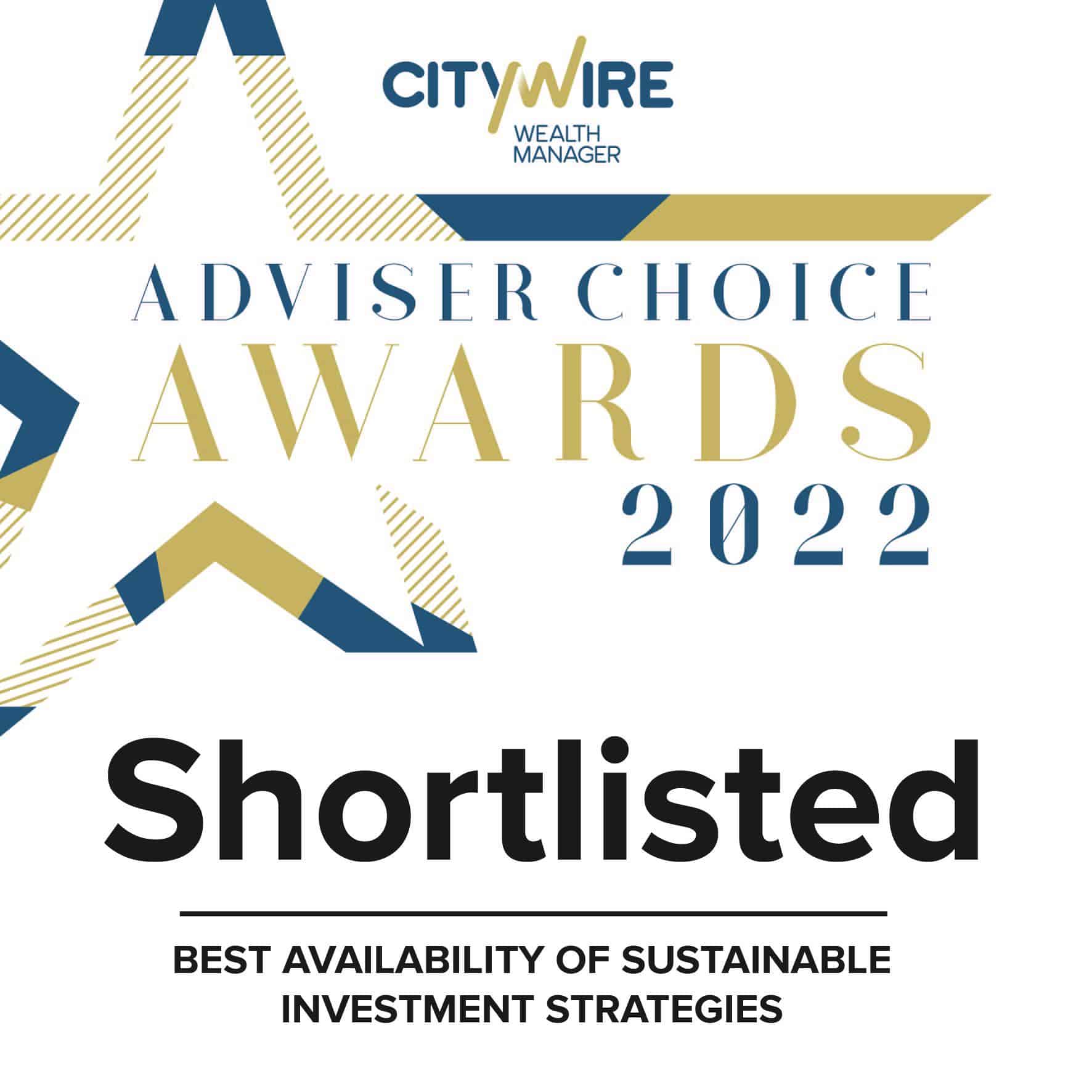 Finally, we are delighted to be shortlisted in the 'Best Availability of Sustainable Investment Strategies' category.
A rise in demand from advisers and their clients for investment options that seek to consider both financial returns and positive environmental and social impacts has led to a raft of ethical, ESG and sustainable fund launches over recent years.
This is no fad or fashionable investing theme to us, nor is the launch of our own sustainable range a tick box exercise to ensure we fit in within the marketplace and satisfy regulatory requirements. Therefore, we didn't want to rush our Sustainable MPS to the marketplace and took two years to develop an offering that is true to our investment philosophy.
Though we are positive on the long-term outlook for funds run on a sustainable basis, we remain acutely aware of the need for long-term diversification. Diversification is vital to achieve long-term financial goals, and this is no different when investing sustainably. Considering this, we used our expertise to provide a full range of diversified sustainable portfolios, in a space where finding a fully diversified multi-asset proposition can be a significant challenge.
The Sustainable MPS consists of seven risk-rated model portfolios run on an actively managed discretionary basis. In the same vein as our other investment solutions, the range is built specifically for financial advisers and will continue to evolve based on adviser feedback and the evolving investing landscape.
Thank you
Last, but not least, we would like to thank all the advisers and planners who took the time to vote for us, we are extremely grateful.
Hopefully we will come out on top in some of the categories following the announcement of the winners on the 10th of March, but even if we don't, to be recognised across so many categories has been a great achievement.