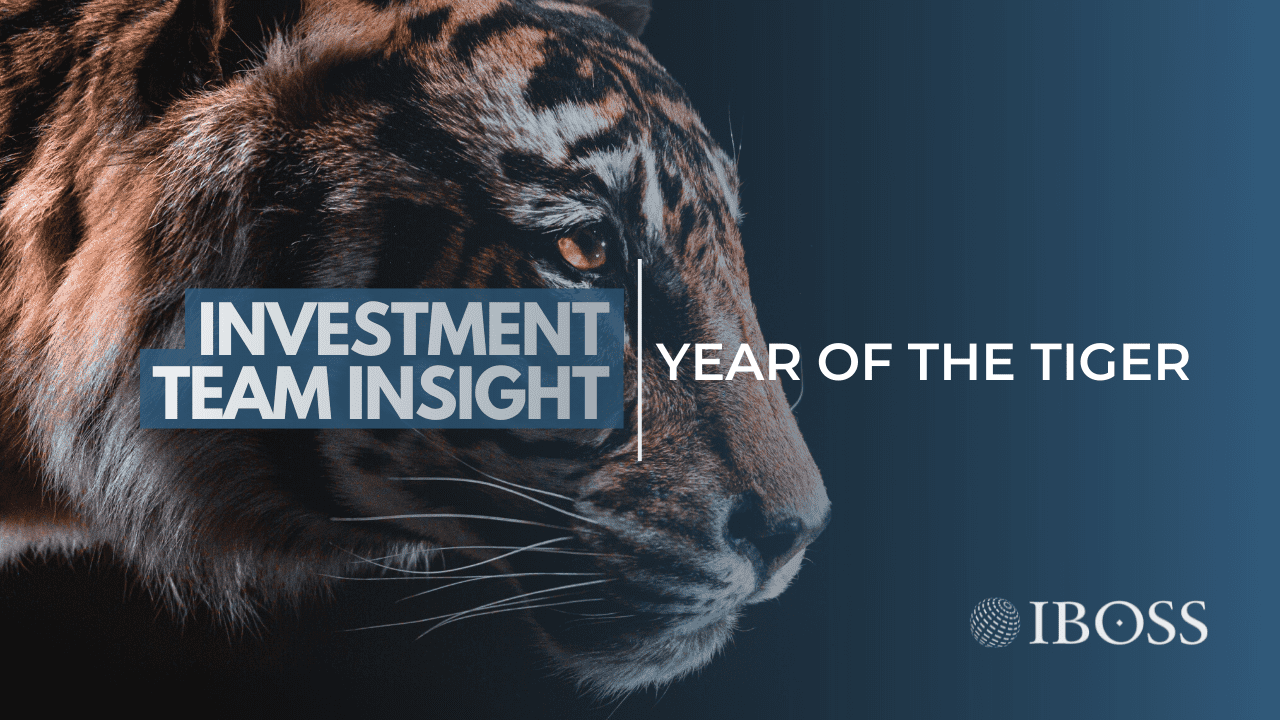 In China, it is the Year of the Tiger for 2022. According to the Chinese Zodiac, people born in the Year of the Tiger are cautious and dynamic but are also said to be determined and persistent.
It happens to be these four characteristics that would perfectly describe what is needed by investors who are willing to dip their toes into Chinese equities during 2022 and beyond. Although many will be put off by the eye-watering valuation figures and recent past performance in China, those willing to look past these may reap the rewards of an area that could be the next key driver in portfolio performance.
China's recent woes
It's not hard to see why China has been unloved by investors. In the first quarter of 2021, the Chinese government aggressively added regulations for its largest technology firms, imposing restrictions on gaming to tackle addiction and destroying for-profit education services almost overnight. These self-imposed regulations, combined with the situation facing property giant Evergrande (amongst others) and continuing Covid-19 lockdowns, have led to significant investor uncertainty.
As a result, up until mid-March this year, Chinese equities had lost over half of their value.
Whilst supposedly published in error, the straw that broke the camel's back was JP Morgan's statement on March 14th that Chinese tech had become "uninvestable", which prompted a significant sell-off in Asian and US markets.
A new dawn, a new day
A day later, however, in a situation entirely different from that of the developed world, the Chinese government expressed its desire to be more supportive of its stock market. This has resulted in Chinese equities rising 15% from their lows.
April also saw China outperform most developed markets, albeit with much more volatility, and although the valuation figures may still push most investors away, we believe that investors will look back on March 15th, 2022, as a significant inflection point for Chinese equities.
As such, the medium-term outlook for China has somewhat improved and we believe that Chinese equities could be the next key performance driver, with the right allocation.
Inflation protection?
At the same time, as global inflation continues to surge, we also think investors could do worse than looking towards China as the ultimate way to provide an element of inflation protection.
Whilst many column inches are currently dedicated to the best assets to protect against inflation, our view is that it's not just about selecting funds that move alongside inflation but picking assets that could outperform inflation.
Let's look across the globe from a valuation perspective. Few standout areas look set to generate strong returns from here, and the only place which has seen a true capitulation, with a 50% peak-to-trough fall (before the bounce back), is China.
Given the expectation for volatility to remain, especially set against the headwind of the country's zero Covid policy, in the short-term, China may well not beat inflation. However, as medium-to-long term investors, we need to look past this.
The Chinese government has various tools to maintain economic growth, and history tells us that they will not be afraid to use all means necessary to support their economy. After all, they have set a very high bar for GDP, and the economy will not be able to deliver on it without additional support.
Our allocation
When looking at fund and sector allocation, it is, in our opinion, an error to look at what worked successfully or unsuccessfully up until March 15th 2022. This is because over six months to the date in question, China, within the Asia sector, is generally 100th percentile; post-march 15th, it's 3rd percentile. The game has changed.
As a result, we recently reduced our exposure to the Baillie Gifford Emerging Markets Growth fund favouring the FSSA Greater China fund.
Of course, investing in Chinese equities in isolation does come with a significant degree of risk. Still, lower valuations and a more supportive government policy could be a very potent combination for investment managers with the experience and ability to invest in the area.
This communication is designed for professional financial advisers only and is not approved for direct marketing with individual clients. These investments are not suitable for everyone, and you should obtain expert advice from a professional financial adviser. Investments are intended to be held over a medium to long term timescale, taking into account the minimum period of time designated by the risk rating of the particular fund or portfolio, although this does not provide any guarantee that your objectives will be met. Please note that the content is based on the author's opinion and is not intended as investment advice. It remains the responsibility of the financial adviser to verify the accuracy of the information and assess whether the OEIC fund or discretionary fund management model portfolio is suitable and appropriate for their customer.
Past performance is not a reliable indicator of future performance. The value of investments and the income derived from them can fall as well as rise, and investors may get back less than they invested.
IBOSS Asset Management is authorised and regulated by the Financial Conduct Authority. Financial Services Register Number 697866.
IBOSS Limited (Portfolio Management Service) is a non-regulated organisation and provides model portfolio research and outsourced white labelling administration service to support IFA firms, it is owned by the same group, Kingswood Holding Limited who own IBOSS Asset Management Limited.
Registered Office is the same: 2 Sceptre House, Hornbeam Square North, Harrogate, HG2 8PB. Registered in England No: 6427223.
IAM 141.5.22