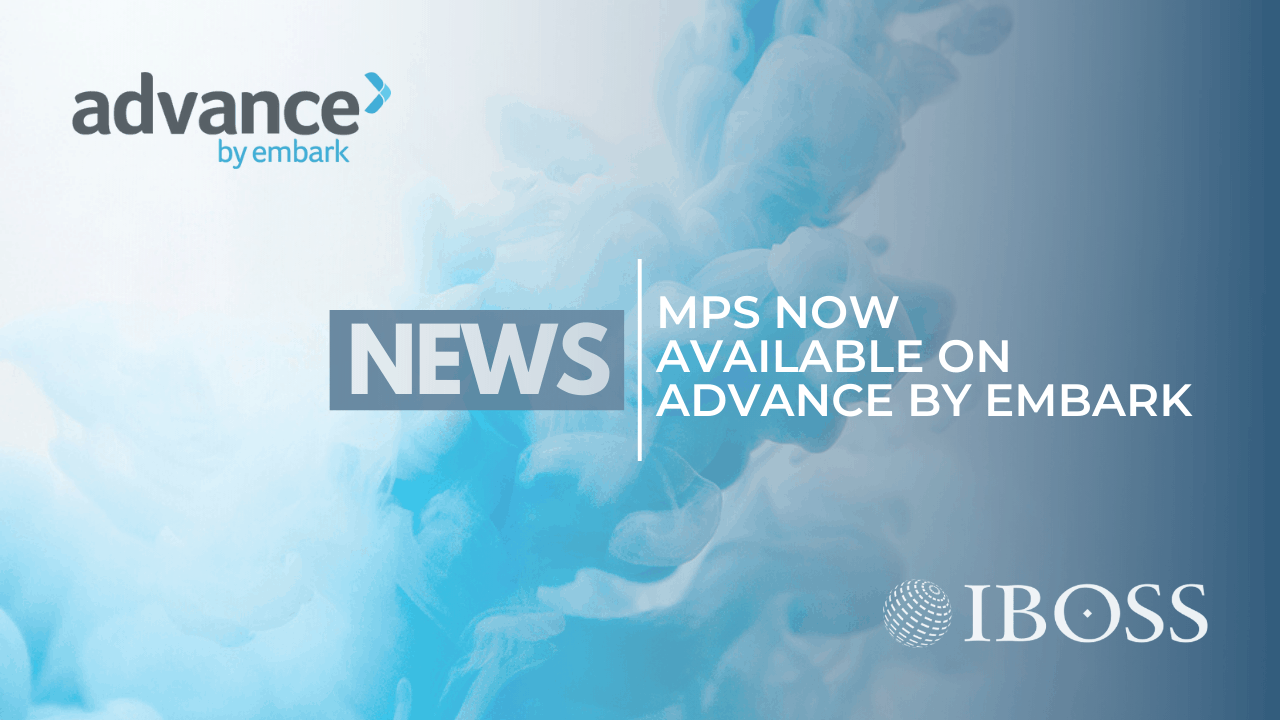 It is with great pleasure that we can officially announce the IBOSS discretionary Managed Portfolio Service (MPS) range is now available on Advance by Embark.
Advance Platform
Advance by Embark is the former Zurich Intermediary Platform, which was purchased by Embark in 2020.
As a fundamental part of any successful adviser business, platforms need to be versatile, dependable and easy to use. The Advance platform aims to deliver on all three of these, giving you more time to spend towards great client outcomes.
IBOSS MPS
The IBOSS Managed Portfolio Service (MPS) offers four ranges of discretionary model portfolios – Core, Passive, Income and Sustainable. Built specifically for the financial adviser marketplace, our MPS provides practical and cost-efficient ways to outsource the management of your clients' investments, whilst aligning them to their long-term investment goals, appetite for risk and desired investment style.
The same IBOSS investment philosophy is consistent across all of our solutions; whereby we place an emphasis on diversification, risk-adjusted returns and defensive characteristics, enabled by rigorous quantitative and qualitative research.
Included within the extensive support offered by the MPS, we also provide an optional white labelled client communication service at no extra cost. These quarterly updates are sent to clients on your behalf, including your own branding and keeping them informed of current economic and market conditions, as well as any changes to their portfolios.
There are many more reasons why we think we make the perfect investment partner though, and you can read more about us here…
Contact
If you would like more information regarding our discretionary range or to discuss any specific queries, then please do not hesitate to contact a member of our Business Development Team;
Kevin Morrison – 07891814345 / kevin@ibossltd.co.uk
Tracey Atkin – 07719327524 / tracey@ibossltd.co.uk
Tanya Legge – 07902307277 / tanya@ibossltd.co.uk
This communication is designed for Professional Financial Advisers only and is not approved for direct marketing with individual clients.