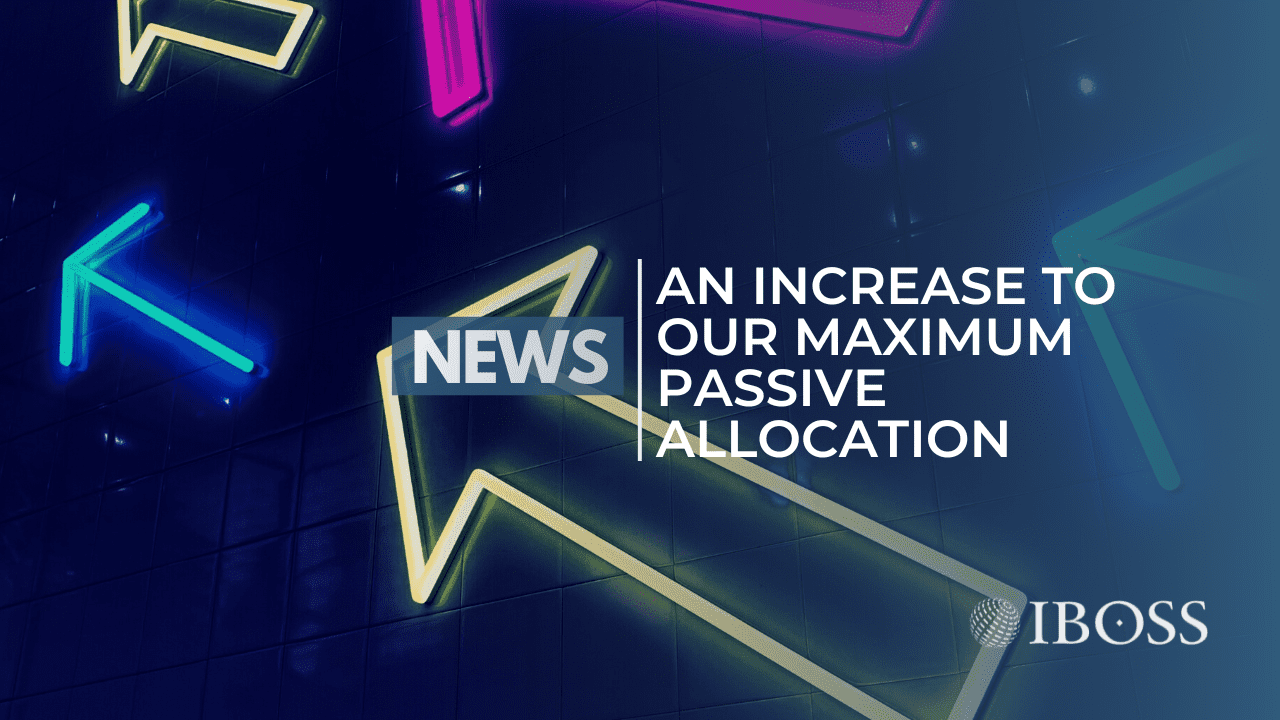 From the 01/08/2022, the maximum permitted allocation towards a single passive fund in our portfolios has been changed to 8% across all IBOSS investment solutions. This includes all portfolios in the Core, Income or Sustainable MPS ranges, as well as the OEIC Fund Range and the Portfolio Management Service (PMS).
Within our Passive MPS range, we already had a maximum permitted allocation towards a single passive fund of 8%, and during our latest portfolio changes we have agreed that the absolute risks of an 8% holding in a Passive MPS portfolio, relative to another portfolio in the other IBOSS ranges, are no different.
For context, our commitment remains to hold a maximum of 4% in any single actively managed fund within the Core MPS range, with the current exception of deposit funds, money markets, and short-dated bond funds.
The reality of the new maximum permitted allocation will only see a minor change effected at this time, as one passive fund has increased from a 4% holding to a 5% holding across portfolios 6, 7 and 8 in the Core MPS range for Q3 2022.
This change does alter our Managed Portfolio Service (MPS) Policy and has been discussed at our latest Investment Committee meeting, where it was agreed upon by all members.
If you require an updated copy of our Compliance Investment Procedure document or if you have any further questions, please do not hesitate to contact your usual BDM support representative.